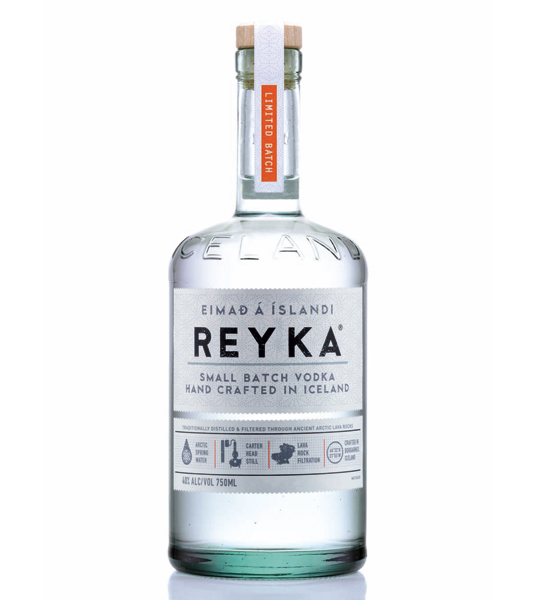 I'm not much of a Vodka man. Generic vodka requires sugary mixers to remove the medicine-like taste from it while most good vodkas are too harsh to sip neat and require a Bond-like martini and a tux to make you look like you're not an alcoholic for drinking vodka straight.
Little did I know that sitting in the back of my fiancée's freezer lied a beautiful Icelandic small-batch Vodka from the distillers of The Balvenie, Reyka Vodka. Not only does it have a clean, sweet taste but it's also a 'green' vodka — in both senses of the word.
Amidst the clean air of the village of Borgarnes in western Iceland, sits the distillery where Reyka comes together. The entire operation is run by the abundant geothermal heat of the land, a factor that led to the naming of the spirit as Reyka (Ray-kuh) is an ancient Icelandic word for steam or smoke…Reyka has a strong "green" aspect to it. A delightful nose of sweet rose and fresh cut hay fills the senses with clarity.
I couldn't agree more with this description. There is a muted sweetness to this vodka that makes it not only a pleasure to sip but abhorring to mix with anything else.
(more…)